With this article we want to update you on investment deals and activity in MedTech, Diagnostics and Digital Health over Q3 2023. We focus on all venture financing deals and types of M&A activity across European companies, and elaborate on one early-stage and one later-stage deal made this quarter.
Since July, we have seen 14 deals made in the third quarter across the European MedTech, Diagnostic and Digital health sectors, totaling $252M. All completed deals were venture financing deals in series A(8), B(5) and D(1), with no M&A this quarter.
The majority of deals were made in August and September for a total value of $107.6M and $109.8M respectively (Figure 1). Looking at the different deal values per stage/series, we see the largest range of ticket sizes in series B, ranging from $5M until $60M (µ=30,4; median=22,3; Figure 2). In addition, Q3 2023 has seen the majority of investments in Healthcare IT solutions (Figure 3).
We will cover one selected early-stage deal and one later-stage/growth deal to shed more light on interesting financing deals in the sector.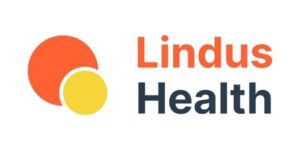 Lindus Health raises $18M in Series A Financing – 16/8/2023
Lindus Health, a next-generation CRO that delivers end-to-end clinical trials for health an biotech partners, raised $18M (~€17M) in Series A financing. With this latest funding round, the company will be expanding their technology platform to deliver more end-to-end clinical trials and higher quality data to research sponsors. Launched in 2021 by Michael Young and Meri Beckwith, Lindus Health has already worked with 20,000 patients to find new treatments for chronic conditions and improve lives. Their team of 40 companies, including Meta, Google, Oxford University and Optum Health, works across the US, UK and EU. Commenting on the raise, Michael Young, Co-Founder of Lindus Health, said: "Clinical trials are the biggest bottleneck to improving human health. We deliver clinical trials three times faster than the industry standard, working with biotech pioneers to get new treatments to patients more quickly. Through this latest raise, we will be further investing in our technology platform so that we can deliver clinical trials in completely new ways." Meri Beckwith, Co-Founder of Lindus Health, said: "The antiquated clinical trials industry is holding back healthcare. Everyone suffers from the status quo, especially patients, who must wait decades and pay higher prices for new treatments. We're excited to accelerate the pace and scale of our work with high-growth companies who will be responsible for the next wave of breakthrough treatments. This investment will help us achieve our vision of creating a much more agile and productive life sciences industry, for the benefit of all." With a tech-first, AI-powered, end-to-end offering, Lindus Health is building unparalleled efficiency and quality into what has always been a manual process. We were blown away by the work Lindus is already doing across the US, UK and Europe with stellar customer feedback and references. The potential they have on improving the world's health is vast. We are excited to see them further embark on this journey.
Xeltis  Raises $13,7M in Series D Financing – 17/8/2023
Xeltis, a leading developer of transformative implants that enable the natural creation of living and long-lasting vessels, has raised additional €12.5M in funding from the European Innovation Council (EIC) Fund, set up by the European Commission. Today's extension from EIC and the closure of the Series D2 financing round announced in February 2023, brings the total amount raised to €44.5M. The additional funding will support the continued clinical development of Xeltis' transformative implants. In April of this year, Xeltis shared highly-encouraging 6-month data from its first-in-human (FIH) aXess vascular graft trial (NCT04898153). An ongoing pivotal trial for aXess is enrolling patients across Europe. Moreover, the EIC Accelerator funding will be used to advance Xeltis' coronary artery bypass graft (CABG) program. In December 2021, Xeltis secured €15M from the EIC Accelerator, part of the European Commission's Horizon Europe program, following a rigorous selection process. The €15M consists of a €2.5M grant and a €12.5M equity investment through the EIC Fund. Xeltis is one of a select group of innovative European start-up companies funded under the program to help bring promising technologies to market.
What does the Venture Finance team at FFUND do?
FFUND's Venture Finance team helps building and strengthening companies' propositions to raise capital in an investment round. We do this by offering a number of services: analyzing the companies' performance through assessment of key indicators, designing the data-room, performing market analyses, company valuations and composing the business plan and teaser deck for investors. On top of that, the team leverages its network of investors to receive feedback on your proposition while serving as a warm introduction.