In the recent years the digital health ecosystem has experienced a blooming, a lot of which have been accelerated by the recent pandemic. Digital technologies have allowed online consultations from home and showed the potential to be used for monitoring patients remotely. However, digital health is a broad concept that goes beyond this, and it also covers the related health data analysis and application in systems based on big data including the use of Artificial Intelligence (AI). In this article, Lorina Gjonaj and Isabella Zampeta from the eHealth expert team at FFUND will zoom in on these trends and explain how these will dictate the future digital health.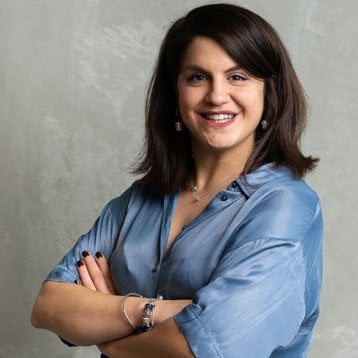 Patient-centric approaches
In patient-centred care, an individual's specific health needs and desired health outcomes are the driving force behind all health care decisions and quality measurements. AI solutions enable the analysis of big data generating from different sources and automation of tasks, delivering faster healthcare at a lower cost. Recently, the European Commission and health authorities around Europe are encouraging the use of patient-centred approaches for developing new medical products including digital health solutions. By promoting meaningful patient engagement throughout the product development process, patient-centric initiatives aim for optimal consideration of patients' individual needs, wants, and perspectives. For this reason, academic and industry partners are now involving patients and patient advocacy groups already from early stages in the development of digital health products aiming for a better alignment between these products and the patients that will eventually be using these products. It is also highlighted as one of the strategic priorities of the recently adopted digital health action plan for the WHO European Region 2023-2030, which 53 countries signed in September 2022.
Adoption of AI-systems in healthcare
AI has long been stipulated to revolutionize healthcare, but the revolution has yet to come. At a conference in 2016, Geoffrey Hinton, "godfather" of AI, said radiologists would soon go the way of typesetters and bank tellers: "People should stop training radiologists now. It's just completely obvious that, within five years, deep learning is going to do better." It's more than five years later, and radiologists need not fear for their jobs because even though valiant efforts are being put in developing AI-assisted diagnosis or clinician decision support, they are nowhere near replacing human intervention. The main hurdle in adoption of AI solutions in healthcare is infrastructure and digital literacy. We see that there is an increase in European calls to coordinate EU-wide implementation of AI-solutions, as well as offer the appropriate training to end-users, ensuring reliable and effective use of AI solutions. AI in Healthcare Survey identified clinicians as their target users, followed by healthcare payers (45%), and health IT companies (38%). This, paired with significant developments and investments in healthcare-specific AI applications and availability of open-source technologies, is indicative of wider industry adoption
Trustworthy AI
Advances in AI, continue to bring about major changes in digital healthcare and AI is now used to identify patterns in healthcare data and provide actionable insights for clinicians, thus improving patient care. For instance, it has been shown that deep learning algorithms could identify skin cancer with high accuracy. Nevertheless, there are many challenges to overcome related to the use of AI in digital health. There are concerns about issues related to data storage, access, sharing and ownership which in turn, raise privacy and ethics questions. We noticed an increasing effort from the innovators to design the digital health solutions in line with the Ethics Guidelines for Trustworthy AI and keeping a close eye to the upcoming AI-related regulations to respect the privacy-by-design principle. This will facilitate future positive evaluations by regulatory bodies and adoption by the healthcare system.
Conclusion
These two highlighted trends are just a small grasp of the novel trends we are facing every day working together with leading-experts and what is clear is that digital health is here to stay. We also see many new trends in other fields such as therapeutics, diagnostics and medical devices.